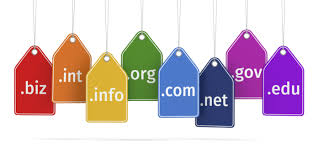 Your visitors & customers find you easily!
Domain names provide a clean, user-friendly and convenient option to access your website. A simple descriptive website is easy to remember and looks great on a business card!
We provide services for Registration of domain names for top level domains and also many other domain extensions, which are country specific or industry specific. We are a sub-registrar of the largest domain registration company ensuring unparalleled domain accessibility and security.
Benefits:
Lowest Prices
Advanced Control Panel
Hassle-free Registration
Update Nameservers
Control A records, MX records
Privacy Protection
Domain Theft Protection
Bulk Tools
Choose any Domain Registrar